Be the FIRST to see TULA'S Newest Range at Baby Market!!!!!
Exclusive NEW LAUNCH!!!
Baby Tula Free-To-Grow usable for NEWBORN and up!!!!
Help us welcome the newest addition to Tula's baby carrier product line - the Baby Tula Free-to-Grow! The first ever carrier that grows with your baby from infancy through toddlerhood (7 - 45lbs). Designed with innovative adjustable settings for width and height, the Free-to-Grow Carrier ensures proper, ergonomic positioning throughout the different stages of babies' development.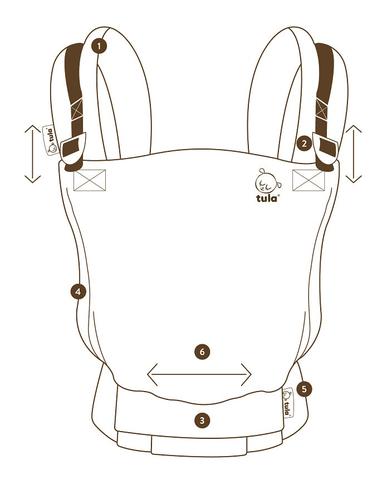 1. Supportive shoulder padding for optimal comfort.
2. Adjustable straps provide the perfect fit.
3. Large front pocket for additional storage.
4. Extra padding around leg opening for baby's comfort.
5. Wide padded waist belt for additional support.
6. Ergonomic seat for proper positioning
Grab it at Booth D24!!!
Usual Price:
$0.00

Baby Market:
$0.00 only!!

Grab it at Booth D24