SAVE Money and Shop SMART.
---
Discount on top of discount! Maximize your savings with Baby Market "SAVE MORE" Coupons!
To help you get the best prices on your favourite Baby & Maternity products, we're providing you these free Discount Coupons to help you save even more!
Baby Market Fair is Your One Stop Destination for Savings with all your discount needs, on products and services like strollers, carseats, diaper, milk powder, cots, toys, baby feeding accessories, gadgets, apparels, massage services and more – you name it, we have it! Choose from thousands of free money saving coupons & vouchers! Save Now!
Now That's a Smart Saver!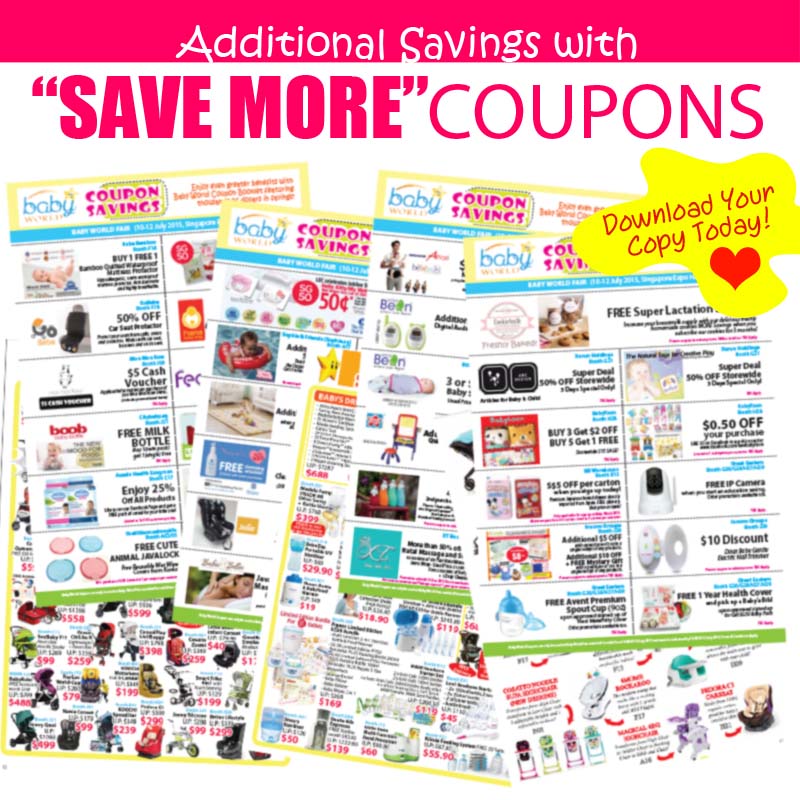 Enjoy Massive Savings up to $5000 with these awesome Baby Market Discount Coupons!
Event: Baby Market - South East Asia's Biggest Baby Fair (by Mummys Market)
Date: 13 October - 15 October 2017
Venue: Singapore Expo
Time: 13 October - 14 October (11am-9pm) | 15 October (11am-8pm)
THE LARGEST BABY FAIR in Singapore
where major Strollers, Cots, Carriers, Toys, BABY GADGETS & Necessities will be at!
Massive Variety of Brands + Superb Deals! More than 150,000+ products on sale for you to choose from!
The Fair aims to bring the biggest names in the maternity, baby and family industries exclusively, and you can expect invaluable advice, special deals and great bargains on your favourite products and services. If you are a parent expecting a baby or planning a family, Baby World Fair is the place for you!
Voted by Mummies as the BEST Baby Fair