5 Things to get the best experience at Baby Market
1) Shortlist Starbuys
By shortlisting, you can select the best deals you are interested in and a PDF of the shortlists will be sent to you! It makes shopping at Baby Market so much better!
We have made it easy for mummies and daddies by allowing Facebook logins. All you have to do is click click and click and magic will appear!
2) Download Magazine with floorplan, additional discount vouchers & consolidated starbuys
If you spend 5 mins at each booth, you will need a total of 11 hours to finish shopping at Baby Market.
Start planning early to get the best experience and save even more money!
You can register at https://www.babymarket.com.sg/shopping-magazine.html
3) If you are expecting, please try to come early as Cordlife will be giving away their limited edition EZlink card with a $5 value to the first 200 expectant mummies as their booth daily. (remember to shortlist it so u will be reminded!)
4) Early Bird Deals - If you would like to save even more money, then you must really come down between 11am to 1pm daily as there are additional discounted deals! The early bird deals can also be found in the Baby Market Magazine.
Again, you can register for the magazine at https://www.babymarket.com.sg/shopping-magazine.html
5) Wear comfortable shoes cos Baby Market is the size of 2.5 Football fields!
See you soon!
Oh one more thing!
You may want to heed a mummys advice and bring a luggage haha!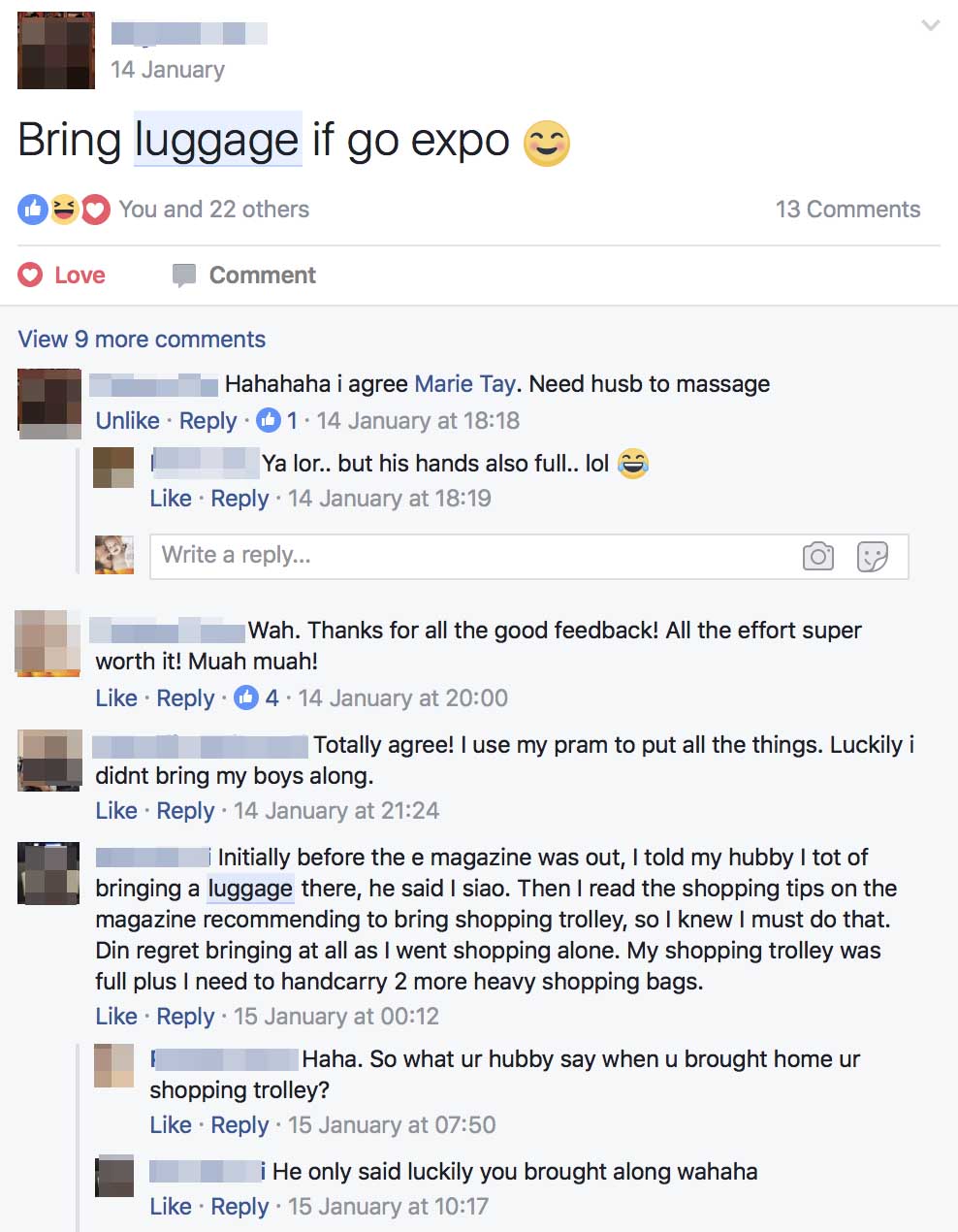 Grab it at Booth Register Online